About Us
OADC is a volunteer, nonprofit association comprised of Oregon State Bar members who devote a substantial portion of their practice to civil litigation defense.
The mission of OADC is to collaborate, educate and unify the Oregon defense bar by providing professional development, sharing collective knowledge, advocating for defense concerns and working to protect the civil justice system.
For more than 50 years, the Oregon Association of Defense Counsel has served as a unified voice for its members, offering valuable networking opportunities, and providing excellent continuing legal education. Our purpose is to increase the professional skill and knowledge of our members, enhance the services of the legal profession to the public, to improve the adversary system, and to work for the prompt and fair disposition of disputes.  Join more than 500 trial attorneys defending civil cases and representing the interests of business and government in the courts of Oregon.
Click here to see our 50th Anniversary tribute video and slide show.
---
OADC Diversity Statement

We welcome and encourage diversity in our membership and leadership. We respect, understand and appreciate the individual differences among us. We recognize and appreciate that differences bring to OADC varied perspectives, backgrounds, experiences, talents and interests. Our diversity greatly enhances our ability to carry out OADC's core mission of defending the interests of individuals and businesses in civil litigation.
---
Make an impact on the civil justice system -- join OADC today.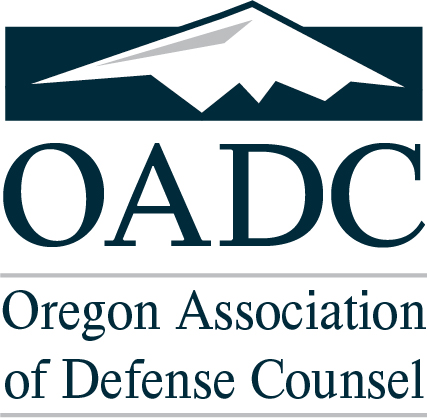 Since 1967
"Trial lawyers empowering Oregon's civil defense bar"